Beenleigh MultiSports Association (BMSA)
Beenleigh MultiSports Association (BMSA) is a sporting assocation located at Bill Norris Oval, Boundary St Beenleigh, and runs social sporting competitions during the weeknights all year around and a Rugby League during the Winter months.
BSMA runs a Mixed touch competition on Monday nights, TRL (Touch Rugby League) on Tuesday nights and a Mens touch & mixed TRL competition on a Wednesday night.
BSMA is the oldest touch competition in the Beenleigh area, and caters for players of all grades. The clubhouse is fully licensed with extremely competitive prices to reflect our standing as a family friendly social competition.
With over a 1km of field space and off street parking for over 300 cars, the venue is ideal community event.
New players, referees and teams are always welcome. For further information, please contact Michael Breene via email on michaelbreene28@gmail.com or phone 0403 174 267.
Players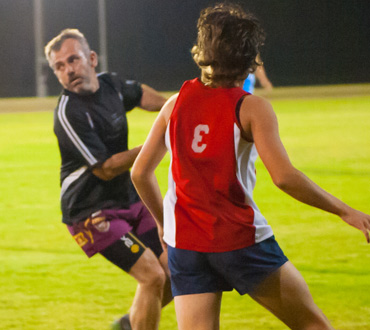 Photo Gallery
View all Photos